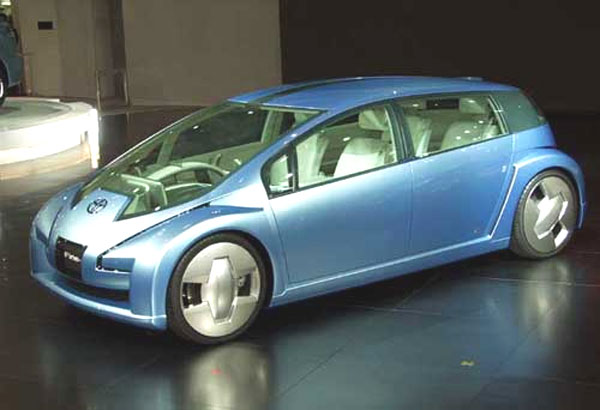 Toyota Fine-N
The Fine-N (Fuel Cell INnovative Emotion-Next generation) shows how latest generation fuel cell technology, opens up a new world of design possibilities!
The driving range is up to 500km (312.5 miles).
Also each wheel is equipped with its own 25kW (kilowatts) motor for better handling, braking and acceleration!
The Fine-N is protected by a face recognition system that recognizes the driver before unlocking automatically.
Was showed at the 2003 Tokyo Motor Show!